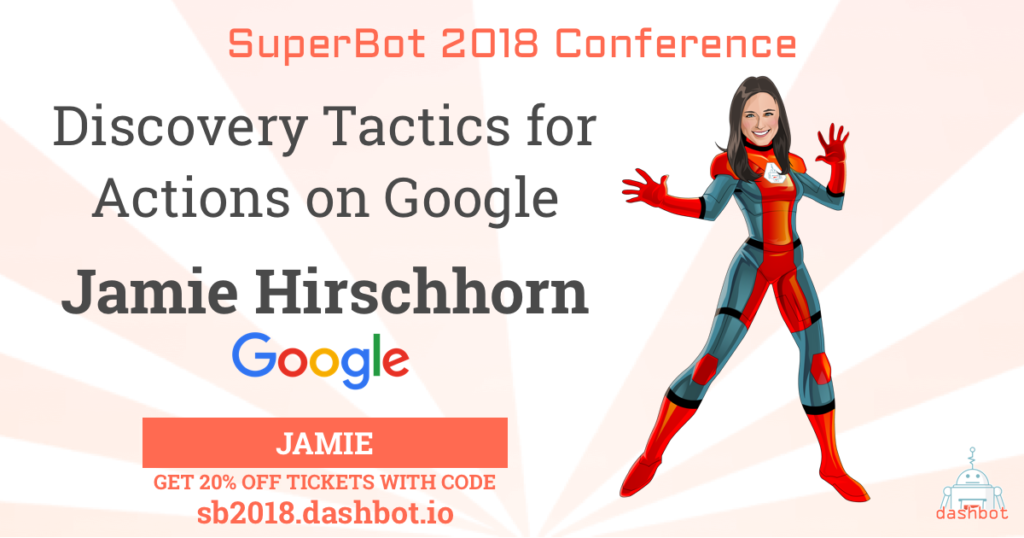 Jamie Hirschhorn of Google shares discovery and re-engagement tactics for the Google Assistant
Thinking about extending your brand onto voice platforms like the Google Assistant?
Attend SuperBot 2018 to hear from Jamie Hirschhorn and our panel of voice user interface experts on success strategies.
Jamie Hirschhorn currently works on Global Product Partnerships for the Google Assistant. Her team at Google helps developers with discoverability and re-engagement integrations across core Google services, including the Assistant & Search. Jamie specializes in emerging surfaces, focusing on strong partner experiences across new visual and voice modalities. Jamie studied Finance & English at the University of Florida, and resides in San Francisco.
Meet Jamie at SuperBot 2018, the ultimate bot & AI conference. Use code JAMIE to get 20% off your tickets.