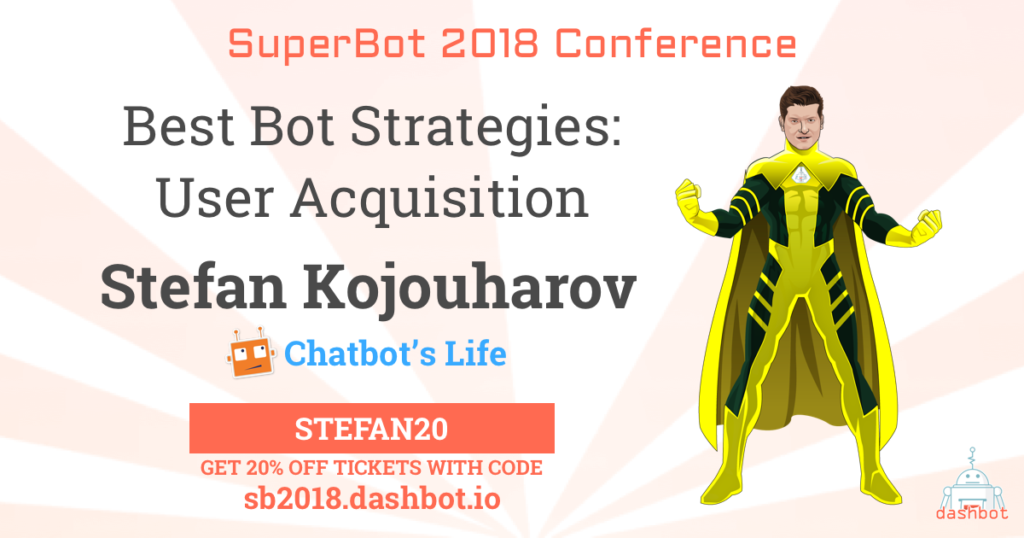 Stefan Kojouharov, founder of Chatbot's Life, reveals user acquisition strategies for chatbots
If you just launched a chatbot and are investigating user acquisition strategies, you'll want to learn them from chatbot expert Stefan Kojouharov.
Stefan is the founder of Chatbot's Life, one of the most popular chatbot publications in the world. At Chatbot's Life we help companies with their chatbots and share our insights along the way. To date we have consulted many of the most popular and successful chatbot companies such as Swelly, NearGroup, etc. as well as enterprises such as Outbrain and Proliant. One of our most interesting projects was developing an IOT Chatbot with Bonaverde that can make you a cup of coffee via text!
Learn bot strategies from Stefan and get feedback on your bot at SuperBot 2018. Use STEFAN20 to get 20% off your ticket now!