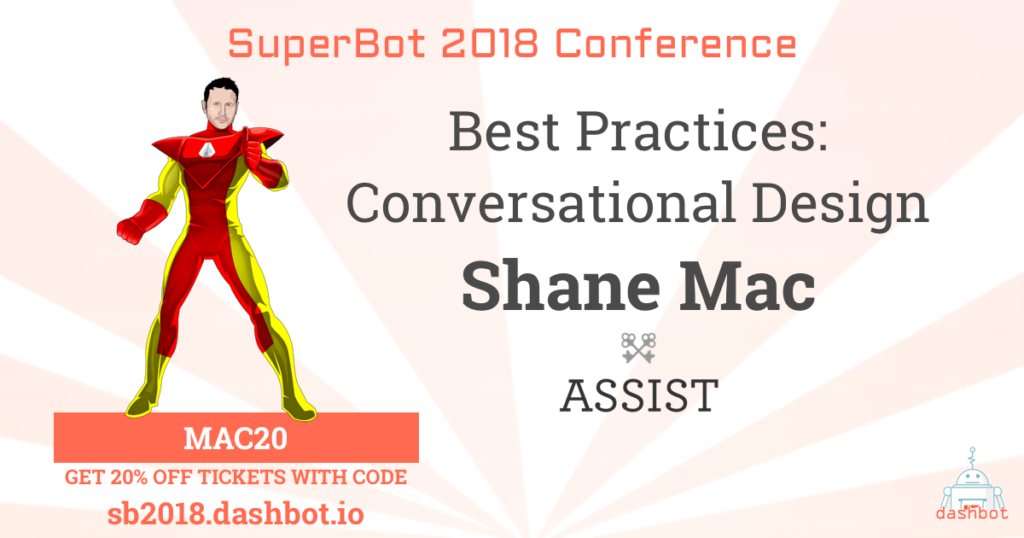 Shane Mac, founder of enterprise bot platform, outlines conversational design
Looking into how to build the best conversational experiences? Shane Mac has tried-and-tried tactics for you to apply to your chatbot or voice app to increase user engagement.
Shane Mac is the CEO and Co-Founder of Assi.st, an enterprise bot building platform. He and his team have worked with brands including 1-800-Flowers, Sephora, and Fandango. Shane paved a way into startups and tech through music as a DJ, which led him to build websites. He built Gist.com, acquired by Blackberry in 2011. Shane also founded Hello There, sold to K Squared Labs. He is also the author of a best-selling business book, "Stop with the BS." 
Meet Shane and learn bot strategies at SuperBot 2018, the ultimate bot & AI conference.
Use code MAC20 to get 20% off your tickets.