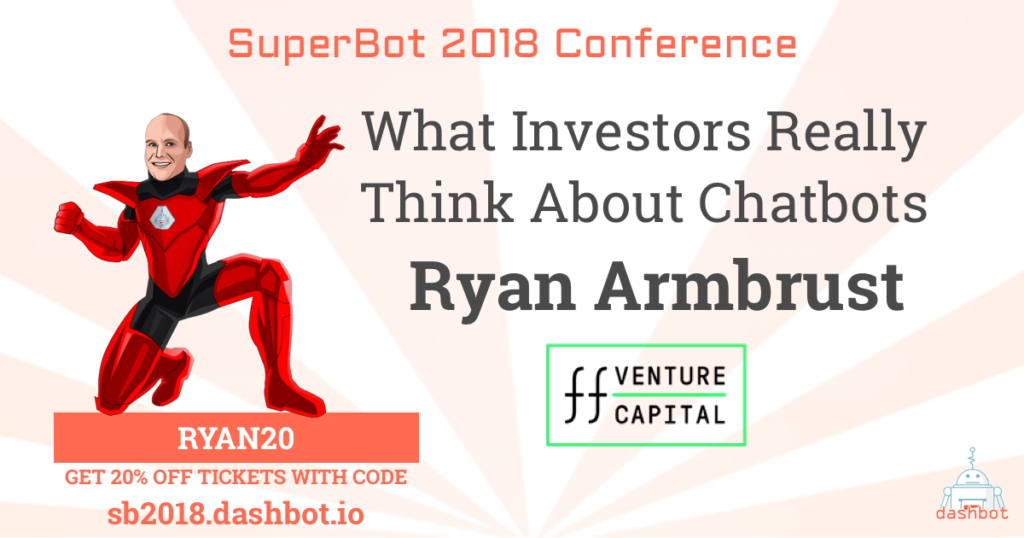 Ryan Armbrust, Managing Director at ff Venture Capital, shares how he evaluates bot companies
Want to learn more about what interests investors in the chatbot and voice assistant space?
Attend SuperBot 2018 to hear from Ryan Armbrust and our panel of investors as they discuss trends in the industry, what interests them in the space, and what they look for in an investment.
Ryan is Managing Director at ff Venture Capital where he is an integral adviser and director to many of the firm's portfolio companies, providing guidance on product marketing, strategic partnerships, recruiting and growth acceleration practices. Ryan is also the Founder of Brooklyn Venture Community. He spent seven years spinning out startups and otherwise commercializing early-stage technology at Columbia Technology Ventures.
Meet Ryan and pitch your bot company at SuperBot 2018. Use RYAN20 to get 20% off your ticket now!