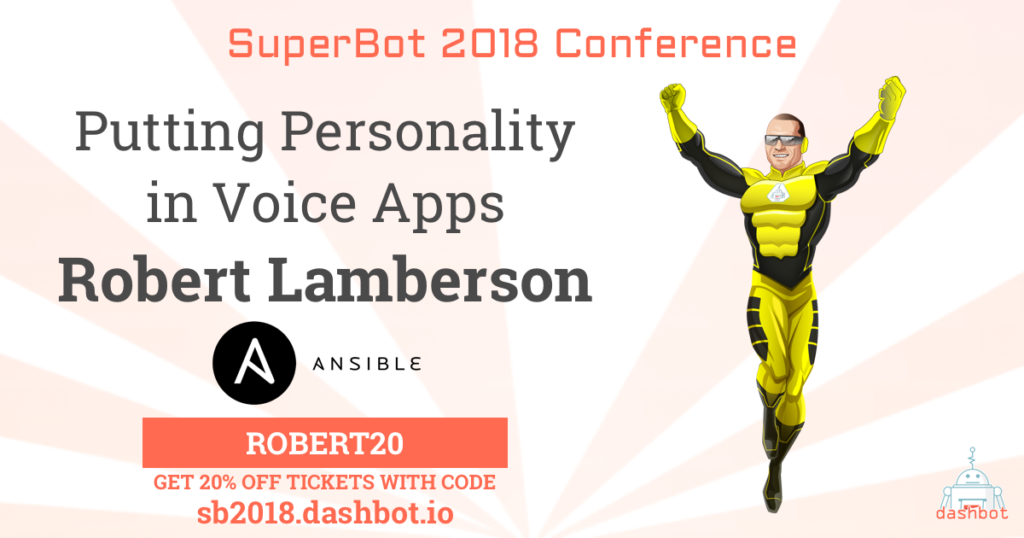 Rob Lamberson of Ansible talks about how to create personality in voice user interfaces
Creating a personality goes a long way to increasing engagement. We see this first hand in the analytics. When developers create a personality and respond to the different types of utterances and messages users submit, the engagement goes up.
Rob and the team at Ansible incorporate personalities into their Skills and bots. They created a Skill for Zima, a 90s era "beer" brought back for a limited time. The Skill had a persona of someone who just woke up from the 90s and featured fun trivia, 90s music and more. Similarly, Ansible gave the Kia bot a "snarky" personality to make it more engaging.
Rob is an analyst, visualization maven, and thought leader who's continued to sharpen his analytics chops as a member of the IPG Mediabrands team for the past seven years. He serves as the Head of Analytics at Ansible and Reprise Digital and brings 12 years of media agency analytics expertise across all digital media channels and currently leads bot measurement strategies for the agency. He has served high-profile clients, including The Home Depot, Verizon, Kia, and ExxonMobil. Rob has developed and refined bot measurement plans across automotive, pharmaceutical, and food and beverage spaces, amongst others.
Meet Rob at SuperBot 2018, the ultimate bot & AI conference.
Use code ROBERT20 to get 20% off your tickets.