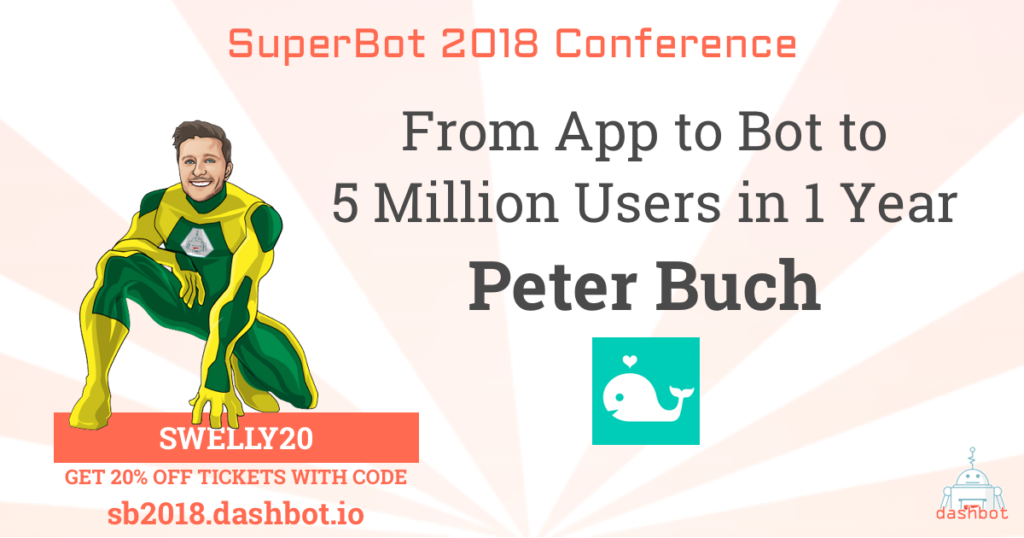 Peter, of Swelly, the maker of Waves.ai, to Discuss Chatbot Monetization at SuperBot 2018
Interested in hearing how a chatbot reached 100,000 users in a month? Want to learn more about monetization in chatbots?
Attend SuperBot 2018 to hear from Peter Buchroithner, Co-founder of Swelly, the maker of Waves.ai,  and our panel of industry experts as they discuss monetization opportunities in chatbots.
Peter Buchroithner is the CEO & CPO and Co-Founder of Swell, a chatbot startup. Over the last 10 years, he founded 5 companies in the fashion space ranging from retail stores to e-commerce and distribution. Peter was chosen as Forbes 30 Under 30, became the winner of Austria's Shark Tank (2 Minuten 2 Millionen).
Meet Peter at SuperBot 2018, the ultimate bot & AI conference.