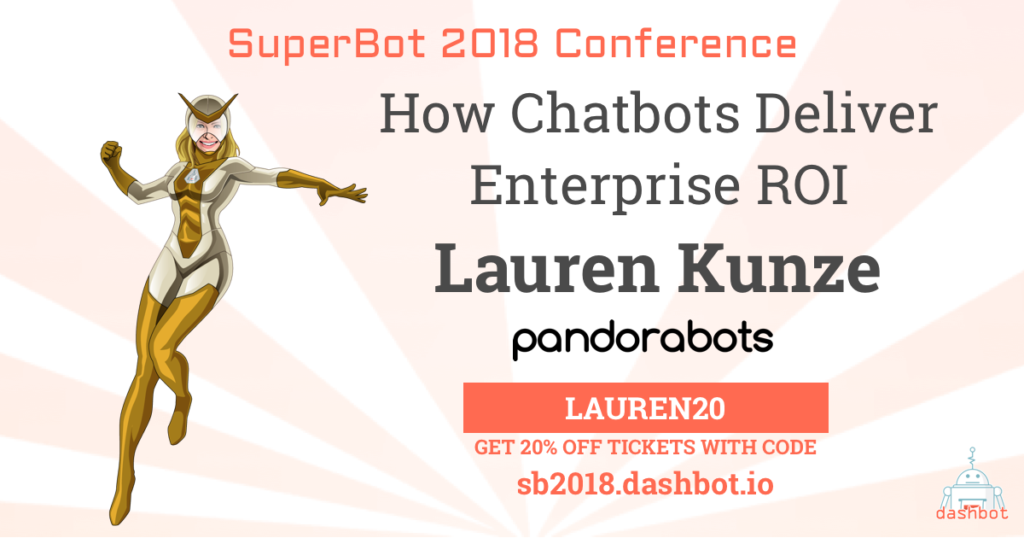 Lauren Kunze, founder of Pandorabots, discusses chatbot monetization strategies
Brainstorming ways to monetize your chatbot? Come learn successful strategies from the creator of one of the oldest bot building platforms!
Lauren Kunze is CEO of Pandorabots, the world's largest and most established chatbot development and hosting platform. She built her first chatbot at age fifteen and is a leading expert on conversational software and its role in the larger AI industry.
Learn monetization tactics for your conversational interfaces at SuperBot 2018. Use LAUREN20 to get 20% off your ticket now!